PMI Project Management Ready™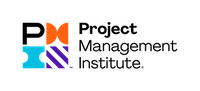 The PMI Project Management Ready™ certification is a new way for students to immerse themselves in the project management industry and get involved in this passionate community of professionals. It is an entry-level certification that requires no prior project management work experience and/or may not have the minimum training hours required to pass the Certified Associate in Project Management (CAPM) ® exam.
Certification covers four key topics:
Basic principles and concepts of project management
Business analysis framework
Traditional plan-based methodologies
Agile methodologies
PMI Project Management Ready can give students exposure to the concepts and field of project management, as well as the tools to apply this knowledge to a wide range of career paths.
What are the benefits of certification?
Everyone carries out projects and can benefit from project management skills. This new certification enables educators to engage with students interested in project management.
Earning a professional degree gives students a competitive edge, as it demonstrates their knowledge and skills.
Earning a degree before graduation also gives students that competitive edge when pursuing additional education, internship opportunities, the military or employment.
PMI Project Management Ready meets the need for an industry-recognized certification that enables vocational and technical educational institutions to add value to their programs.
What are the prerequisites?
Knowledge of :
Fundamental concepts of project management
Business analysis
Traditional project management methodology
Agile project management methodology
Reading at a seventh-grade level
Basic computer skills
Ability to participate in training and pass exams
Integrating PMI Project Management Ready learning resources, practice tests and certification exams into the classroom will help students achieve project management certification and prove their skills, preparing them for their next step in education.